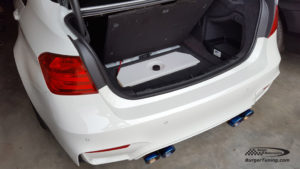 If you're questioning where to go for the best 3d printing services in Los Angeles, California, 3D-Cam is your answer.
Known as an additive technique of manufacturing, 3D printing uses a computer-controlled printer to build prototypes for any type of object.
While there are several different types of 3D printing, these objects are printed in layers. A CAD (computer aided design) file, which looks like a blueprint for the object, is sent to the 3D printer. Starting from the bottom, the 3D printer prints out one layer at a time, usually made from metal, plaster, polymer, or resin. After each layer is printed, the printer waits for it to dry or solidify before printing the next layer. Depending on the size of the object, this could be hundreds or even thousands of layers.
1. Do you want a company who isn't experienced with 3D printing making the prototype for an object you have worked hard to design or even invent? Of course not. 3D-Cam has over twenty-five years of experience in the 3D printing industry, which is considerably higher than other companies who have only jumped on this technological bandwagon in the past 5-10 years.
2. Because 3D-CAM has been around for over 25 years, we have developed a highly efficient and streamlined process that allows us to be competitive in our pricing strategy without compromising on product quality. One of our customers, FutureFlite, has commented, "The team at 3D-CAM provides high quality and very good prices on prototypes and parts. That's why 3D-CAM and FutureFlite are a perfect match for life!"
3. We keep all of the work in house. Other U.S. based companies broker out the production overseas or other companies in the U.S. which increases the total production time. Your ideas won't be lost in translation because you are communicating directly with the people who are building your design.
4. As displayed on the bottom/Top of our homepage, we are certified by BSI for compliance with ISO9000 and AS9100. This certificate ensures that our production quality is consistent.
5. We provide more than just 3D printing services in Los Angeles. We also make metal parts using CNC machining or Casting in any quantity. We can make prototypes in aluminum, steel, and bronze in any quantity you need. We are the only company that does A-Z in product development and manufacturing. All under the same roof, we design, prototype and manufacture. Starting with design and CAD modeling to prototyping, we offer low production and mass production.
With these five reasons in mind, it is clear that 3D-CAM is the number one choice for 3D printing services in the Los Angeles area. Contact us today so we can help you with all of your 3D printing needs in Los Angeles!